"But the noble man makes noble plans, and by noble deeds he stands." Is. 32:8 (NIV) Noble Institute exists to help everyone learn how to participate more fully in the goodness and wisdom of God. What would it be like to walk in the ancient paths of wisdom where the good way is? If you are looking for a simpler, quieter, better way of life in the modern world, pull up a rocking chair on my front porch, and let's talk.
Get a free copy of Gregg's "21 Rules of this House" by subscribing to our newsletter.
The 21 Rules of This House cover just about every situation common to young children and teens. The goal in using The 21 Rules of This House is to clarify what is pleasing and displeasing to one's parents, regardless of their moods, and to administer appropriate discipline without anger, and then only in response to willful defiance of what the child already knows to be right.

Raising Kids to Do Hard Things
Welcome to A Better Way to Raise Your Kids
Raising Kids to do Hard Things is a "family-wisdom workshop." It provides more than just information about parenting. It's also more than just another motivational talk to try harder. Raising Kids to Do Hard Things is about being wise, and the beginning of wisdom is to stop ignoring God and His good purpose for entrusting your children and grandchildren to your care.
Wisdom is an ability that God gives us to see how one thing relates to another in His purposes. God accomplishes a thousand things in everything He does, and in the Christian family God is saving and raising up men and women of good moral character to shine as lights in this world. That's what it means to Do Hard Things.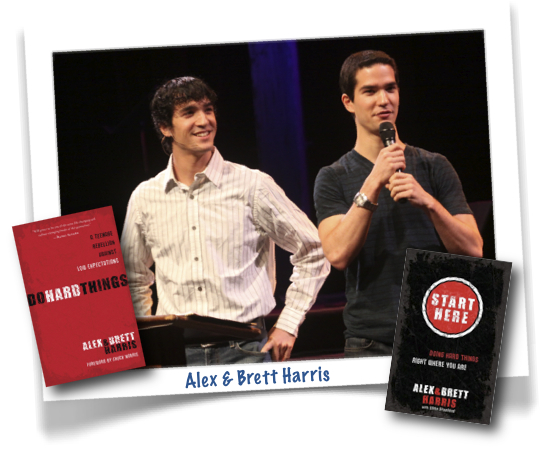 My son's, Alex & Brett, have done a good job of raising awareness of what teens are capable of. TheRebelution.com has helped launch a movement around the world to do hard things (i.e. to do good works Eph. 2:10).
But God is raising up parents and grandparents to do hard things as well.  The family, as a team, is more effective than any one individual in it can be. A team of like-minded family-households in voluntary association with one another, as an organization, coordinating their efforts and contributing their resources to the cause are more effective than any one family-household alone can be.
Raising Kids to Do Hard Things is a training workshop for a new generation of "Founding Fathers." It casts vision for ambassadors for Christ to make their home an embassy of the kingdom of God. It launches teens into their own business ventures and on into the adventure of becoming employers of others. It holds the family up to the light of God's word and reveals the wonderful potential of a household willing to part of the display of God's goodness and wisdom in this world without getting entangled in the affairs of this world.
13
Virginia Beach/Chesapeake Area — Raising Kids to Do Hard ThingsChesapeake, VA
20
Northern Virginia Area — Raising Kids to Do Hard ThingsPurcellville, VA | Tentative Address
10 - 11
Family Relationships Conference, Ocean Shores, WA
18
Syracuse NY Area — Raising Kids to Do Hard ThingsFulton, NY
25
Long Island NY Area — Raising Kids to Do Hard ThingsPatchogue, NY
15
Baton Rouge Area — Raising Kids to Do Hard ThingsBaton Rouge, LA